Meet the Family
Each member of my team is a life long resident of Garrett County. Like me, they all have "Deep Roots" in this area.
Bob Holcomb
Bob is a Buyer Specialist and joined our team after 23 years of working around the world in golf course construction, and completing the Lodestone Golf Club atop Wisp Resort. He subsequently fell in love with Deep Creek Lake and Garrett County. With his knowledge and wisdom and love of the land we feel he will be a tremendous asset to our team as well as our clients.
Karen Myers
Karen is our own real estate consultant. Karen brings a wealth of Garrett County real estate knowledge and experience to assist our buyers and sellers regarding their options. She has taught the real estate pre-licensing course or trained nearly 40% of Garrett County Realtors, developed or assisted in the development of 50 subdivision communities, guided a Planned Residential Development and dealt with governmental regulations at all levels – local, state and federal. She has also developed specific marketing plans for subdivision communities and for individual properties. While you are evaluating your decision to buy or sell, we'll bring Karen's experience to work for you.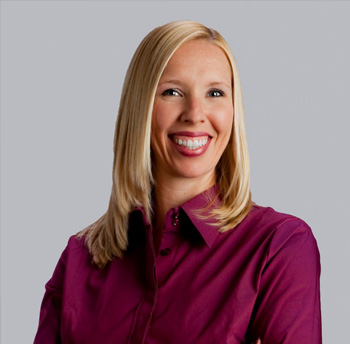 Betsy Spiker Holcomb
As for me, I am the Managing Member of the team and a Listing Specialist. I focus primarily on providing Owners top-notch exposure in the marketplace and guiding the sales process with an experienced and steady hand. I strive to give all of my client's exceptional service, head and shoulders above the competition. You can trust that our team is constantly evolving and sharpening our knowledge base to stay consistently ahead of the curve.
"Dear Betsy, Thank you again for all your help and support in the sale of our home in Deep Creek. Thanks for putting up with our anxious moments. We have recommended you to our neighbors. We will contact you again if we're in the market to buy. Sincerely, Nancy and Ken"
"Betsy, I wanted to let you know that Kathy Johnson was so wonderful to us. She was great from the time she showed us the house until they day it settled. Kathy had a lot to do a lot to make sure will settled on Monday, the 15th, and she made it happen. Even though this was a small sale, Kathy made us feel like it was a million dollar settlement. We are very happy in our new digs. Take care, Janice"
March 21, 2012 Betsy, You are the most professional and knowledgeable Realtor I have ever had the pleasure of working with. Thank you for your detail oriented, hands-on approach for the start to finish transaction for both purchasing and selling our home. Your focus, determination and dedication are absolutely stellar and you are the reason our transaction was a success. I wish you and your family only the best. You are truly one-of-a-kind remarkable professional. Warmest regards,
Drew & Jonell Macbeth January 18, 2012 Betsy, you and your team were great in handling the sale of my property. I felt like you really came through for me and you took care of everything on the house in my absence. I am sincerely grateful and I will recommend you anytime the opportunity arises. This was the best Realtor experience I've had. Thanks again.
Greg Brenneman April, 2010 Bob, Thank you for helping us to find out home away from home. You were wonderful to work with and we appreciate all the assistance you gave us. Sincerely, Ron, Cindy & Sarah Ensenat